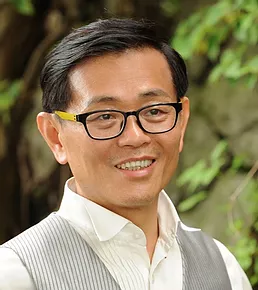 Executive Director of Business Integration Department
A remarkably accomplished entrepreneur, electronics innovator, and international speaker on creating sustainability through circular economies.
Mr. Yu has holds more than 150 patents in Taiwan, China, the USA , and the EU. He was awarded Taiwan's 9th "Innovative Research Award" by Taiwan's Minister of Economic Affairs, the 5th "Rising Star Award" by Taiwan's Prime Minister, and 11th "National Award of Outstanding SME" by the President of Taiwan.
With more than 20 years of experience in marketing Mr. Yu has brought countless innovations in electronic and semiconductor technology to mass adoption through strategic alliances or international merger/acquisition.
Mr. Yu co-founded C-ONE Technology in 1993, which merged with M-Systems and then SanDisk (the world's largest flash storage company). He also co-founded Pretec Corp. in 1996, which merged with Premier (the largest digital camera manufacturer in the world), and later, Foxconn.
Currently Mr. Yu is now Chairman and CEO of eTouch Innovation, Managing Director of EVP Technology, and Chief Strategy Officer of UWin Nanotechnology, and Managing Director of Taiwan Hsinchu Green Association. Much of his experience engages with sustainable development based on circular economy.
Mr. Yu graduated from the National Chiao Tung University in Taiwan and received his BSEE at the University of Texas in 1979.